About Weekend Unlimited
In the emerging medical cannabis industry, there needs to be a company that leads the
industry. The popularity of it has caused an explosion of products that contain medical
cannabis. Weekend Unlimited seeks to try and hold these products to a higher standard. They
are a company that manages and has their own brands of cannabis-related products. Brand
distribution is a tricky thing that Weekend Unlimited manages to do because of it its very
extensive list of other companies. Medical cannabis and marijuana is still a growing industry
and Weekend Unlimited seek to lead the way for other brands in the market.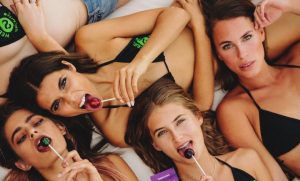 What You Need To Know About Weekend Unlimited
Weekend Unlimited is a brand distribution company that has got several in-house products
and brands of its own. It specializes in cannabis and marijuana products. Therefore, it has got
all of its products that contain cannabidiol as the active form in one way or another. And it is
with these cannabidiol products that this company brings so many benefits to its clients.
After all, cannabidiol has many different kinds of benefits and uses. While this has caused an
explosion in the cannabis industry, it has also led to a lot of products with a lot of unclaimed
benefits. Weekend Unlimited seeks to change that fact and make it so that the industry as a
whole has got higher standards.
Some of the brands that Weekend Unlimited manages are Canna Candy, Northern Lights
Organics and Supply, R&D Pharma, Orchard Growers, and Champ. These are just a few
examples of the many and varied products and services that are distributed by the company
to the public.
What sets this company apart is the robust network of relationships that it has so that it can
leverage a unique lifestyle marketing to the consumers of these various kinds of cannabis
brands. With its established infrastructure and current expertise, Weekend Unlimited can take
brands to greater heights.
Benefits of using Cannabis Products
All of the products on Weekend Unlimited are made with cannabis. Certain molecules in
cannabis have shown that it can be beneficial to the human body. Specific, here are some of
the benefits and uses of these products.
Hyperactivity / ADHD
Cannabis can be beneficial in patients with ADHD (attention deficit hyperactivity disorder).
Nausea and vomiting. Recent research has shown that at low doses of CBD and THC improves the effectiveness of
other antiemetic drugs when administered together. There is evidence obtained from clinical
studies that cannabinoids are also effective in nausea and vomiting secondary to radiotherapy
and those that occur postoperatively.
Spasticity
In many clinical trials with THC and cannabis, a beneficial effect was observed in terms of
spasticity caused by multiple sclerosis or spinal cord injuries, as well as an improvement in
pain, paresthesia, tremors, and ataxia.
Pain
Extensive clinical studies have proven the analgesic properties of cannabis derivatives.
Among the possible indications are the neurological pain of multiple sclerosis, that originated
after causing damage to the brachial plexus, in HIV infection, rheumatoid arthritis, cancer,
headache, dysmenorrhea, chronic intestinal inflammation, and neuralgia.
Epilepsy
The use in epilepsy is also another of the classic therapeutic indications of cannabis,
experiments with animals have shown the antiepileptic effect of some cannabinoids, and the
anticonvulsant activity of phenytoin and diazepam are enhanced with THC.
Dependence and withdrawal syndrome
According to cases recorded throughout history and in recent documents, cannabis is a good
remedy to combat the withdrawal syndrome caused by dependence on benzodiazepines,
opiates, and alcohol.
Of course, if you want to treat any of your symptoms you should see a doctor and in no way should these statements be used in a medical capacity. These are just topics currently being researched.
BudderWeeds
If you want to try using cannabis products, then check out everything we have for sale here at BudderWeeds. You can explore our great range of edibles here!