Some celebrities can be very closed lipped about their cannabis use. We get it. But they'd be a lot cooler if they didn't. We prefer the very open famous folk who really don't care what you think about them smoking marijuana. Check out 5 of our favorites smoking out below.
We love Miley in all her bold, brash (bong loving) glory. She's a new breed of young celebrity who is super comfy sharing her respect for the herb and we are psyched to see her spread that all over Instagram. Since this picture was taken Miley has said her cannabis use has ended…who knows for sure?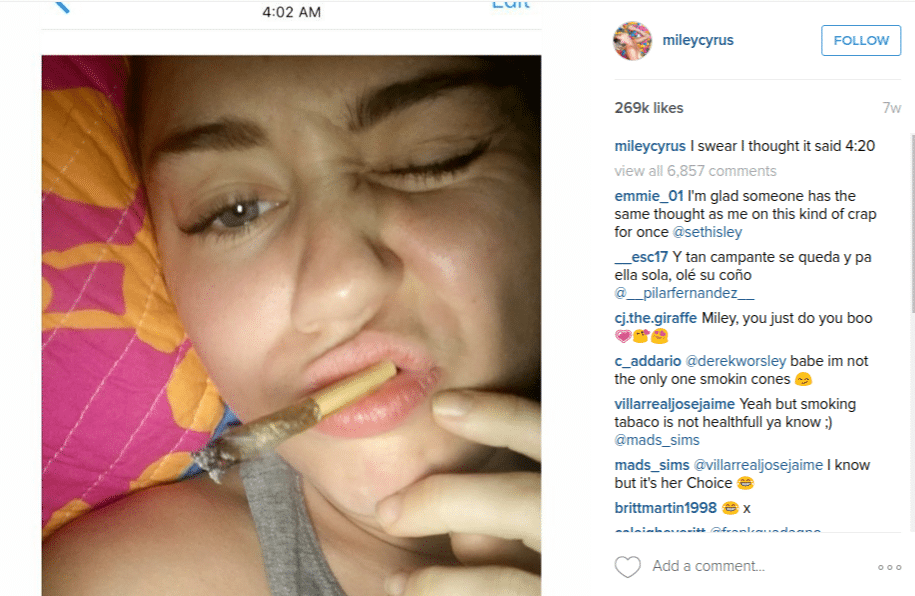 What pot smoker doesn't like Tommy Chong? The guy is an icon. And now you can check out his daily life, and his daily tokes, on his very own Instagram account.

This one was a little bit of a surprise to see actually. We knew that Schumer liked the weed, but we didn't think she'd go quite so far as to share herself smoking what appears to be a joint on her public Instagram account. We give this funny lady 100 thumbs up for this one.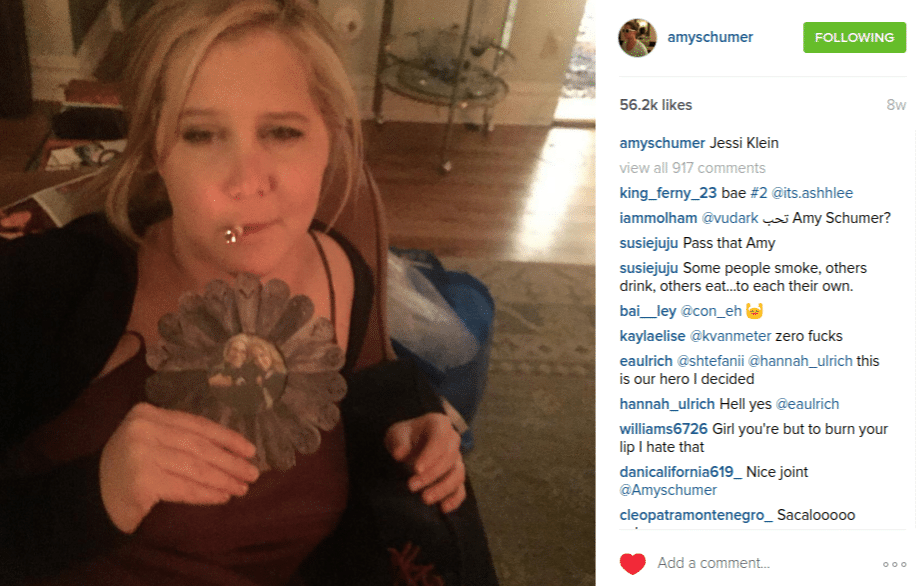 Not only does Snoop Dogg smoke for Instagram pics, he also posts pictures of OTHER celebrities smoking weed. Check out this one of him and recording artist Fetty Wap. Snoop is another icon face for the cannabis community and we are glad he takes that activism to Insta.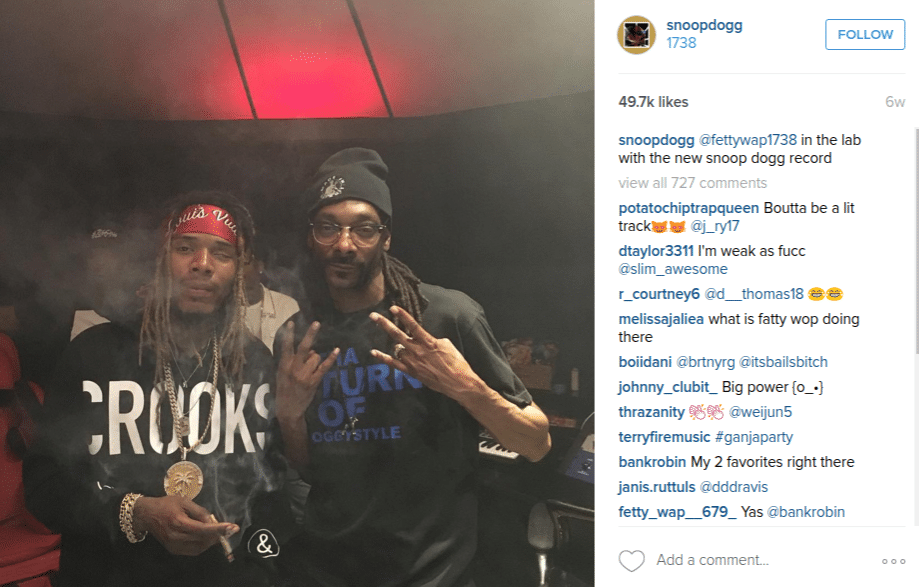 It may be hard to believe but I think Kylie is smoking some ganja here. Okay, so it is not that hard to believe – her ex-boyfriend Tyga has his own rolling papers line with Shine (he's an investor in the company too). So while the Kardashians may or may not approve, Kylie is doing her thing for the whole world to see.